Say goodbye to your old-school and bulky food containers!

This Zip Lock Bag doesn't just save you storage space, it also helps you save the environment!

Designed to safely secure and store any goods, be it food, toys, or other essentials. The zip lock is made with air tight seal in mind, you don't have to worry about spillages especially for liquid products!

The best part of the bag is its durability and flexibility. It is microwaveable, oven safe, dishwasher friendly and works great even in your freezers!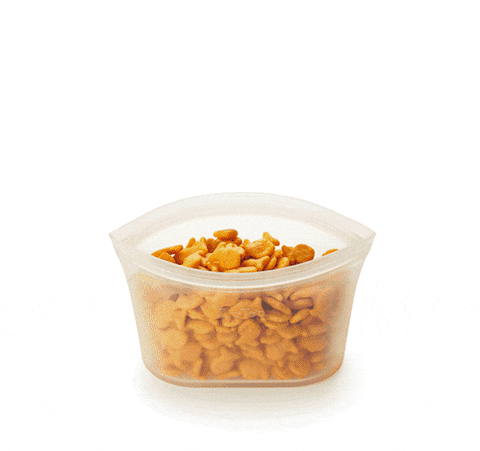 Features:
Zip Lock Bags are made of 100% pure platinum silicone and is completely plastic-free.
Durable in any temperature.
Dishwasher friendly.
Microwave safe.
Oven safe.
Freezer safe.
Available in 3 colors - Blue, White, Grey
Set comes in 3 different sizes depending on your variant : Dishes / Cups.
Better for the Planet:
It's not magic, it's just very reusable.
These resealable bags were designed with the environment in mind. One resealable bag can replace 5000+ disposable bags. The average family can use up to 2000 plastic bags a year.

 

All that plastic almost always end up in landfills and the ocean.
Save yourself and save the planet. The fish will thank you for it.